Get Involved
A Different Approach for Helping Those in Need
Caring for Friends seeks volunteers, donors, and others to support our mission at our location or yours.
Why We're Unique
Donate
For every $1 you donate, we can provide at least one meal. Learn about all the ways you can help others.
Volunteer
Caring for Friends has a variety of volunteer opportunities for individuals and groups of all sizes and ages.
Partner
By partnering with more than 200 community organizations, we get food into the hand of those who need it, together.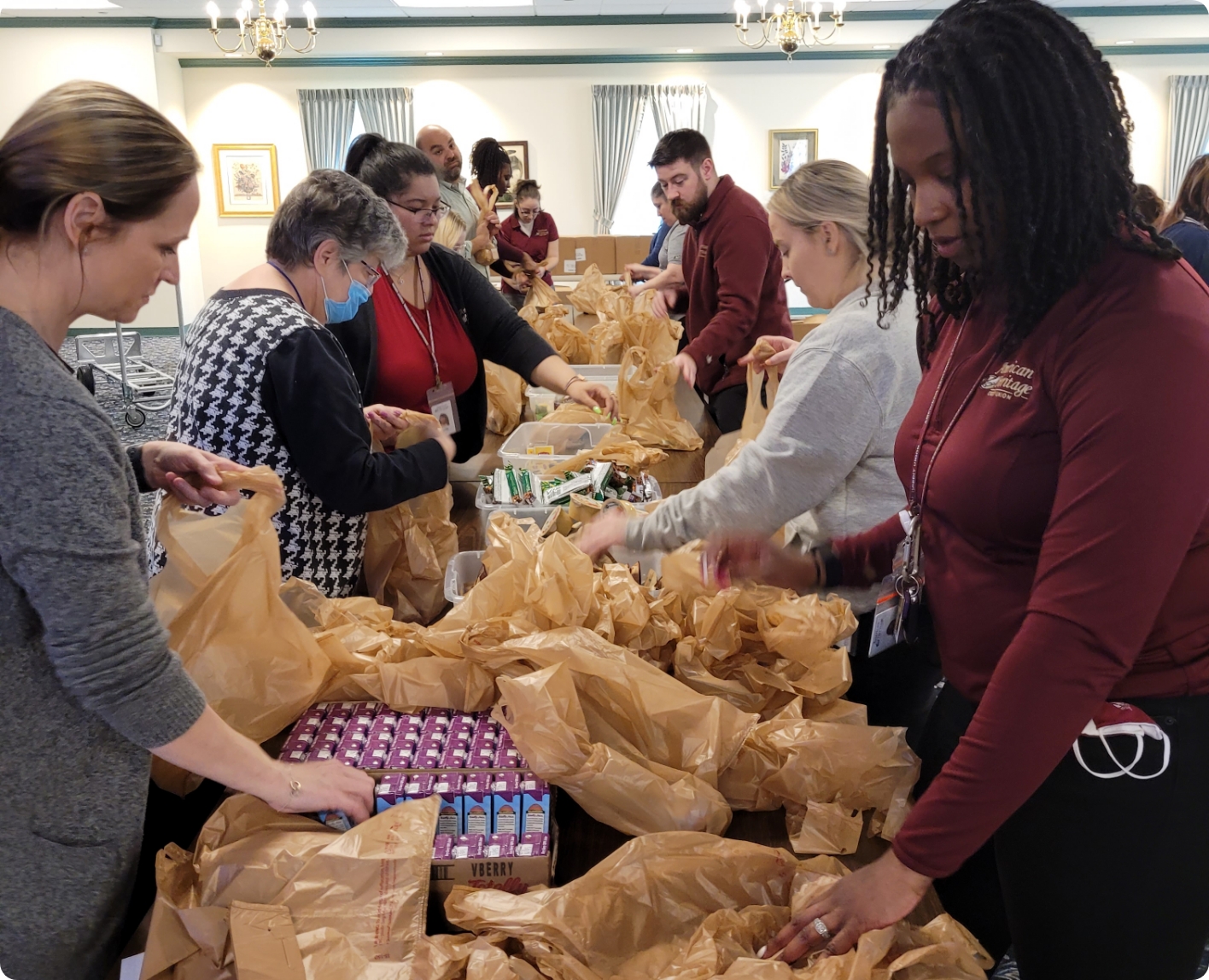 Spotlight On
Caring Bag Experience
Our Caring Bag Experience is a volunteer shift we bring to you to make an impact on the lives of our hungry neighbors. It's great for team building, acting on corporate social responsibility goals, staff training, days of service, and more! American Heritage, pictured here, made a $10,000 donation to CFF and packed more than 1,000 snack bags for our clients throughout the region.
Learn More
Stories of Caring
Caring for Friends is making an impact every day, helping people and providing that extra support when it's needed most.
Linda Hartman
About three years ago, Bucks County native Linda Hartman became very ill and was hardly eating. Until one day in…
Annemarie and Ernie Sherretta
Annemarie and Ernie Sherretta got involved with Caring for Friends after hearing our founder, Rita Ungaro-Schiavone, speak to the congregation…
Joseph Anderson
Joseph worked for decades at Cheltenham High School as a custodian. Then briefly, at the Phillies' stadium. After a heart…
Hunger
of Philadelphians were characterized by the government as "food insecure" in 2021.
Loneliness
adults 65+ are considered to be socially isolated.
Inflation
inflation rate is pushing people deeper into poverty.
Caring for Friends in the News