About Us
Our Leadership
Staff and Board members are driven by their passion to support the mission of sharing food and friendship.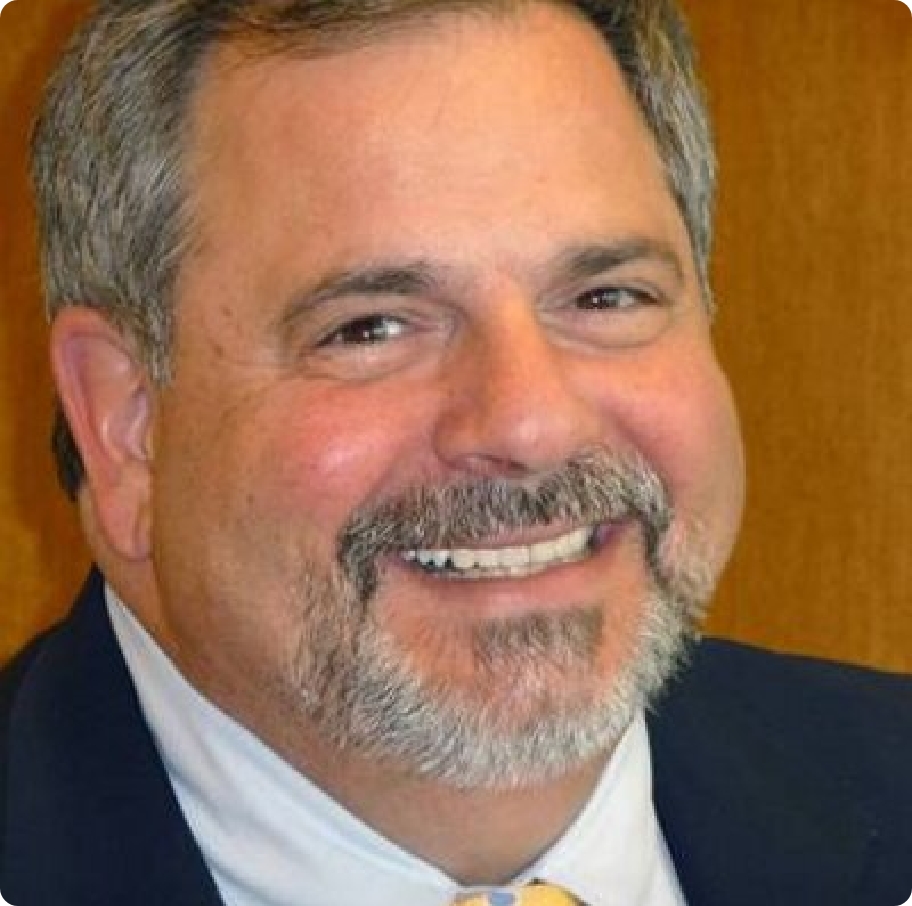 Vincent Schiavone
Chief Executive Officer
Vincent Schiavone is currently the proud Chair and CEO of Caring for Friends, and has been a volunteer of the organization since his mother founded it at their kitchen table 48 years ago. Prior to holding this role, Vince was a serial entrepreneur who created, built, and sold myriad technology companies specializing in privacy, computer security, business intelligence, and search. He also created and taught a course at Wharton on crisis management, and is the author of two books, as well as a former blogger for the Wall Street Journal. Over the span of his career, Vince secured 12 patents in data analytics, and was also a founding Board Member of the International Association of Privacy Professionals (IAPP). Vince lives in Berwyn with his wife in the home where they raised their two children.
Renee Archawski
Managing Director, Development
Renee Archawski brings 25 years of non-profit management and fundraising experience to her role as Managing Director of Development. In this position, Renee oversees contributed revenue and government affairs. Prior to CFF, Renee was on staff at Teach for America for six years where she served on the national development team as a Development Coach, working with teams across the country to plan and strategize for fundraising success. In addition, Renee served on the Teach for America Metro Atlanta regional team as Managing Director of Development and also as Interim Executive Director. Renee is a proud board member of Today is a Good Day and Achieve Now. Renee graduated from Penn State with a BA in English and holds an MA in English from West Chester University. She lives in Ardmore with her family.
Stef Arck-Baynes
Managing Director, Communications & Corporate Relations
Stef Arck-Baynes is a mission-driven communications professional with more than 20 years of experience developing strategy, relationships, and compelling content for nonprofit brands and causes. In her role as the Managing Director of Communications and Corporate Relations at Caring for Friends (CFF), an independent food bank and volunteer organization, she develops and implements strategy for marketing and communications activities, secures financial, in-kind, and influencer support, as well as collaborates with internal and external stakeholders to develop content to help raise visibility and support of CFF. Prior roles include: Director of Communications at Benefits Data Trust; Director of Communications at Philabundance; VP of Strategic Communications at national nonprofit Opportunity Finance Network; and Marketing Manager at Brooklyn Public Library. In her free time, Stef writes for Philadelphia Family Magazine, hikes, and sometimes helps with the family business, 2StreetSammies food cart. Stef is a born-and-bred Philadelphian who attended Central High School and Muhlenberg College in Allentown, PA. She lives happily in Mt. Airy with her husband, Nate, their daughter, Zoey, and their dog, Tucker.
Matt Gambino
Managing Director, Programs
Matthew Gambino is Managing Director of Programs, Partners, and Volunteers with Caring For Friends.
He employed his innovative business leadership in both print and online media during his more than 30-year career in journalism, most recently as Director and General Manager of CatholicPhilly.com (news agency of the Archdiocese of Philadelphia); in this role, he earned awards as both a writer and editor. Prior to that, Matt led editorial operations for secular community newspapers and websites, led a diverse editorial team for a successful start-up firm, and served in communications roles for a large nonprofit organization. He also successfully transitioned a legacy print newspaper into a start-up digital news platform in Philadelphia that continues to experience growth.
Earlier in his career, after graduating from Philadelphia's St. Charles Borromeo Seminary, Matt began his career as an editor for The Catholic Standard & Times newspaper.
Matt lives with his wife and two daughters in Phoenixville, and is originally from Norristown. He eagerly brings passion for food, friendship, music, and exercise to his work with Caring For Friends.
Steven Schiavone
Managing Director
Steven M. Schiavone is the Managing Director of Operations at Caring for Friends, and one of the founder's sons. He was there when his mother visited the organization's first client, Dorothy, forty-eight years ago. Prior to this role, Steven served as Director of Community Service Outreach, Executive Director, Chief Financial Officer, and Director of Finance and Administration, among other roles. He has been instrumental in its growth from serving one person in one county 50 years ago to serving 10,000 homebound people in five counties by recruiting volunteers and partners, overseeing operations, securing key grants, project managing the move to CFF's current warehouse, developing databases, and fixing and maintaining technology. Prior to working for Caring for Friends, Steven practiced law and worked as a software engineer/systems programmer.
Steven graduated from Beaver College with a postgraduate degree in computer science, and St. Joseph's University with a Bachelor of Science in physics, and secured his law degree from Villanova University.
Charlene Spencer Baylis
Corrections Officer, Philadelphia Prison System
Rev. Msgr. John Jagodzinski, MA
Parochial Vicar (Senior Priest), St. Pius X Catholic Church