Food Bank
Learn more about how you or your community-based organization can bring food and friendship to your neighbors.
Due to the pandemic, and inflation, more people than ever are struggling to put food on their tables. And Philadelphia – the poorest large city in the country – is falling deeper into poverty.
29%
of Philadelphians were characterized by the government as "food insecure" in 2021.*
8.5%
inflation rate is pushing people deeper into poverty.*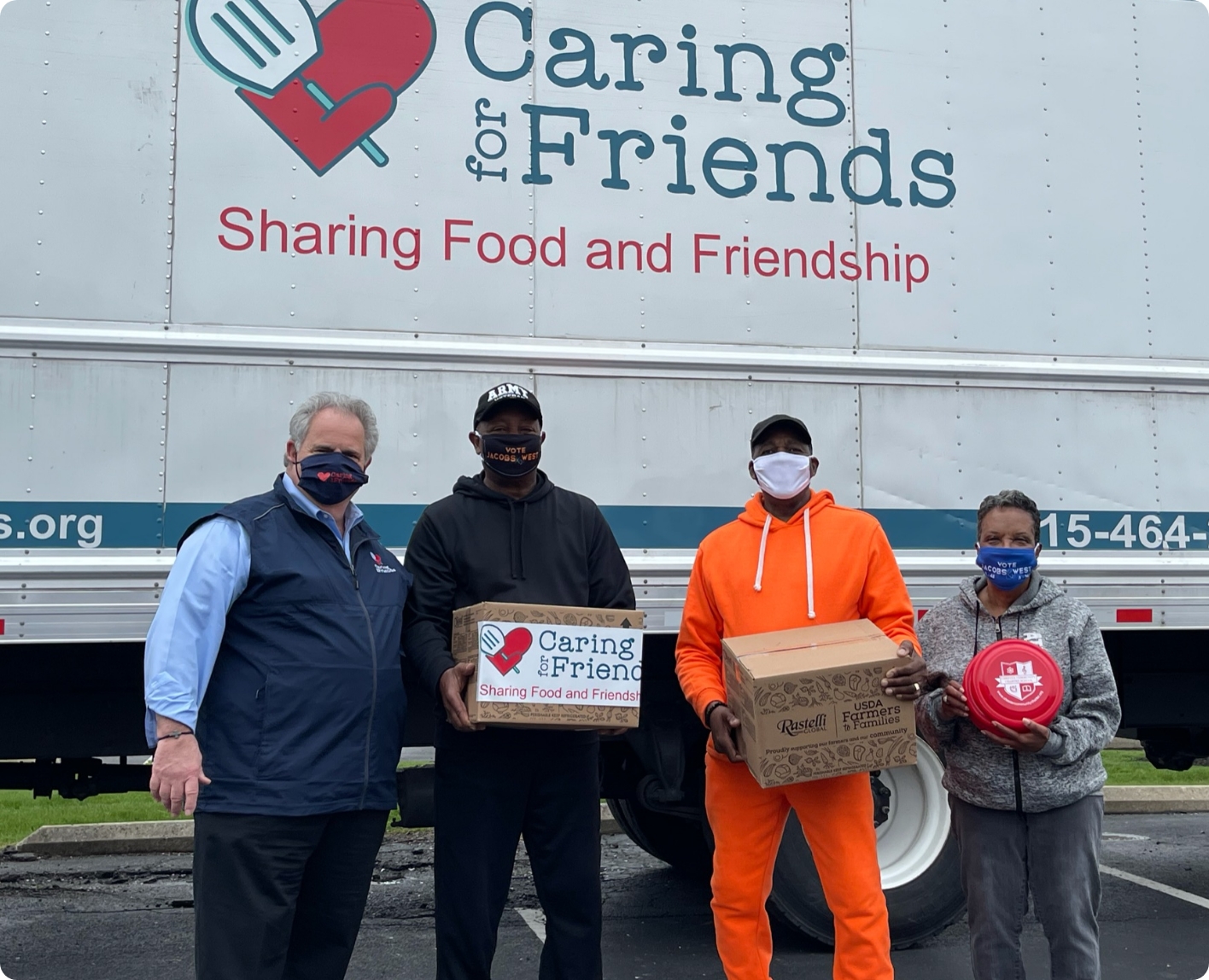 Distribute Food Today
To help feed those in need, we source and secure thousands of pounds of food from our generous donors and partners, as well as through food drives. Monetary donations allow us to buy in bulk, buying more products for the same dollars. Our shelf-stable, fresh produce and ready-to-heat meals are then shared with food pantries, shelters, places of worship, and other organizations in underserved communities.
In 2021, thanks to a network of more than 200 community-based partners, we distributed 12 million pounds of food to those in need throughout the greater Philadelphia area.
We are always looking for new partners — join us!
Become a Distribution Partner
We Are Able to Provide Thousands of
Nutritious and Delicious Meals.
Thanks to Our Donors!
Food Industry Manufacturers
We welcome food in bulk — especially shelf-stable items like canned meats and vegetables, tomato sauce, and ready-to-eat items.
Grocers
Retailers can donate perishable and non-perishable foods so that we may keep a well-stocked commercial kitchen.
Logistics and Transportation
Do you have a trucking or rental company and vehicles just sitting around? We can put them to good use to do good in our communities. We can also use warehouse items like generators and freezers to borrow or keep.