Donate
Many of our neighbors are hungry. You can help to provide nourishing meals and pantry staples.
Caring for Friends relies on your support to help us make, purchase, pack, and deliver food.
$20
provides five snack bags for people facing homelessness
$75
buys one week of meals for 10 homebound seniors
$150
fills the gas tank of one of our delivery vans
Donate Now
Caring for Friends, a nonprofit 501(c)(3) organization, is registered with the Commonwealth of Pennsylvania Department of State Bureau of Charitable Organizations.
We Use Your Donations to Buy In Bulk – And Buy More: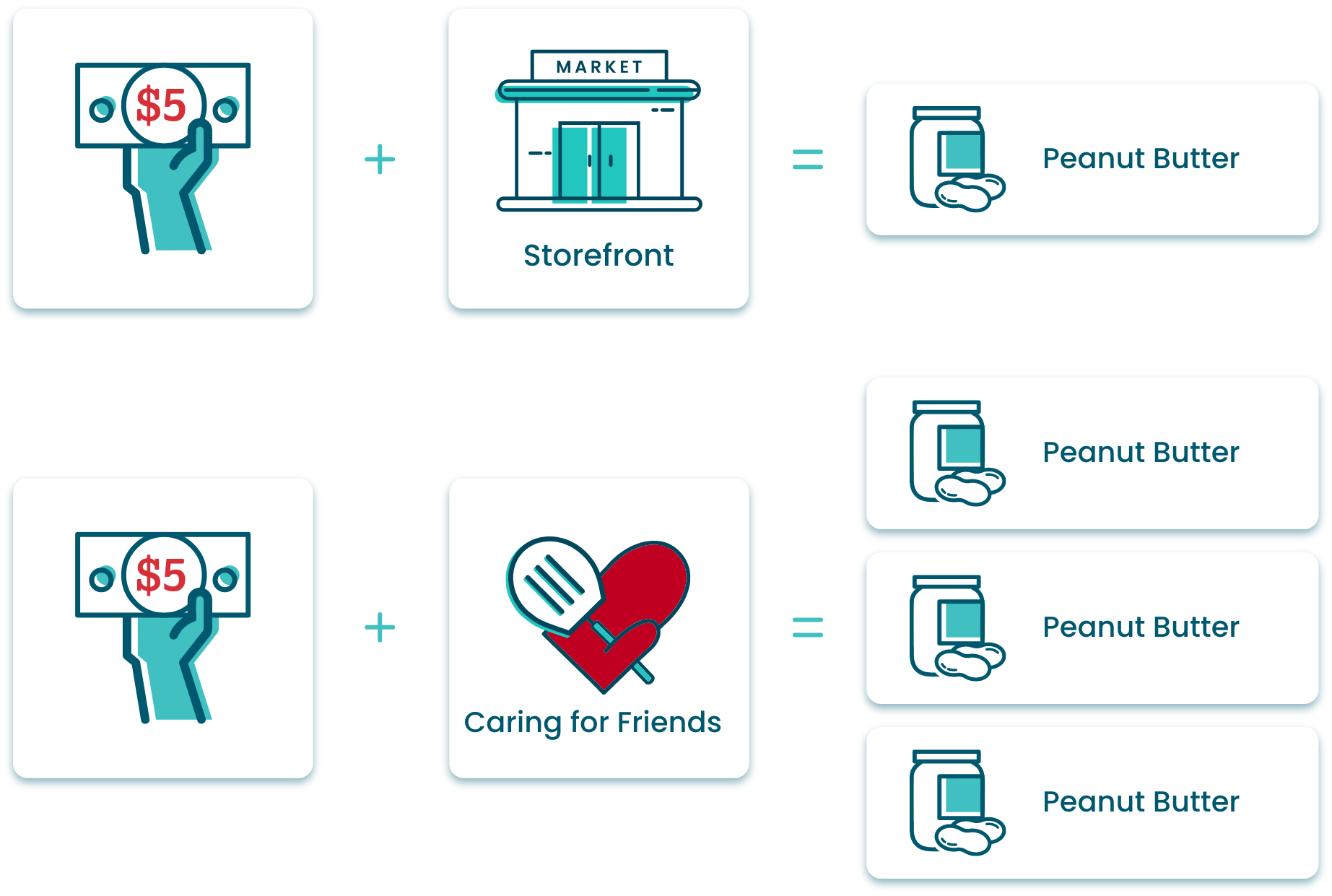 Donate by Mail
Make checks payable to:
Caring for Friends
12271 Townsend Road
Philadelphia, PA 19154-1288
Donate Via Workplace Giving Campaigns
United Way
(Donor option number: 641)
Combined Federal Campaign
(Donor option number: 37208)
State Employee Combined Appeal
(Donor option number: 4101-0003)
Ask your company if they match contributions
Food Donations
We are always in need of frozen protein, canned items, as well as non-perishable foods. In addition, everyday pantry items—such as spices, herbs, and oils—are needed for us to keep a well-stocked commercial kitchen.
Most Needed Items
Virtual Food Drive
Just like a traditional food drive — but less work. You can raise funds for food as an individual or a team.
Warehouse Drop Off
Drop-offs at our Philadelphia warehouse are welcomed:
Monday to Friday 9 AM to 4 PM
Saturdays 8 AM to 11 AM
For truck loads, or donations to Delaware County or Devon, please call to schedule a delivery time.
Needed Items
Inflation is severely impacting our ability to secure dry goods and proteins. We are always in need of frozen protein, canned items, and non perishable items. Click here for a list of what we need.
Manufacturers and stores interested in donating food,
please call (215) 464-2224.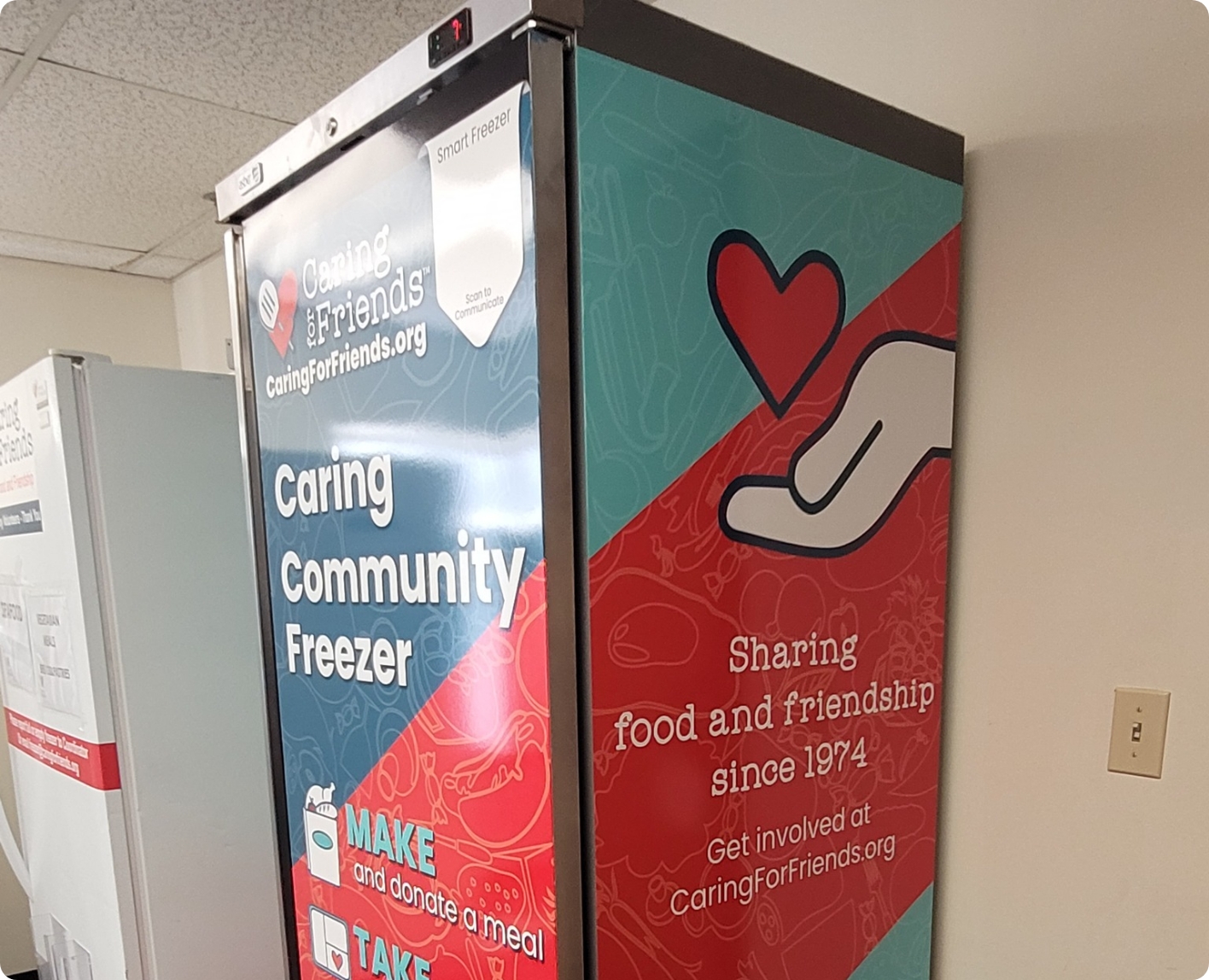 Make Meals at Home
Caring for Friends was started by one woman in her home, by putting a homemade meal she had cooked into a tray and freezing it for someone in need. You can continue this tradition by making a meal and donating it to someone in need – it only takes a little but it means A LOT!
Find out where you can drop off meals for our neighbors in need.
Freezer Site Locations
Other Ways to Donate
If you would like to make an in-kind donation of something other than the items listed above, please contact us at 215-464-2224 or fill out the general inquiries form.
If you are able to make a donation to help us raise visibility, contact [email protected]
*A copy of our official registration and financial information about Caring for Friends is available from the Pennsylvania Department of State by calling toll-free within Pennsylvania at 1-800-732-0999. Registration does not imply endorsement.