Our Programs
Caring for Friends offers a number of programs to fulfill our mission.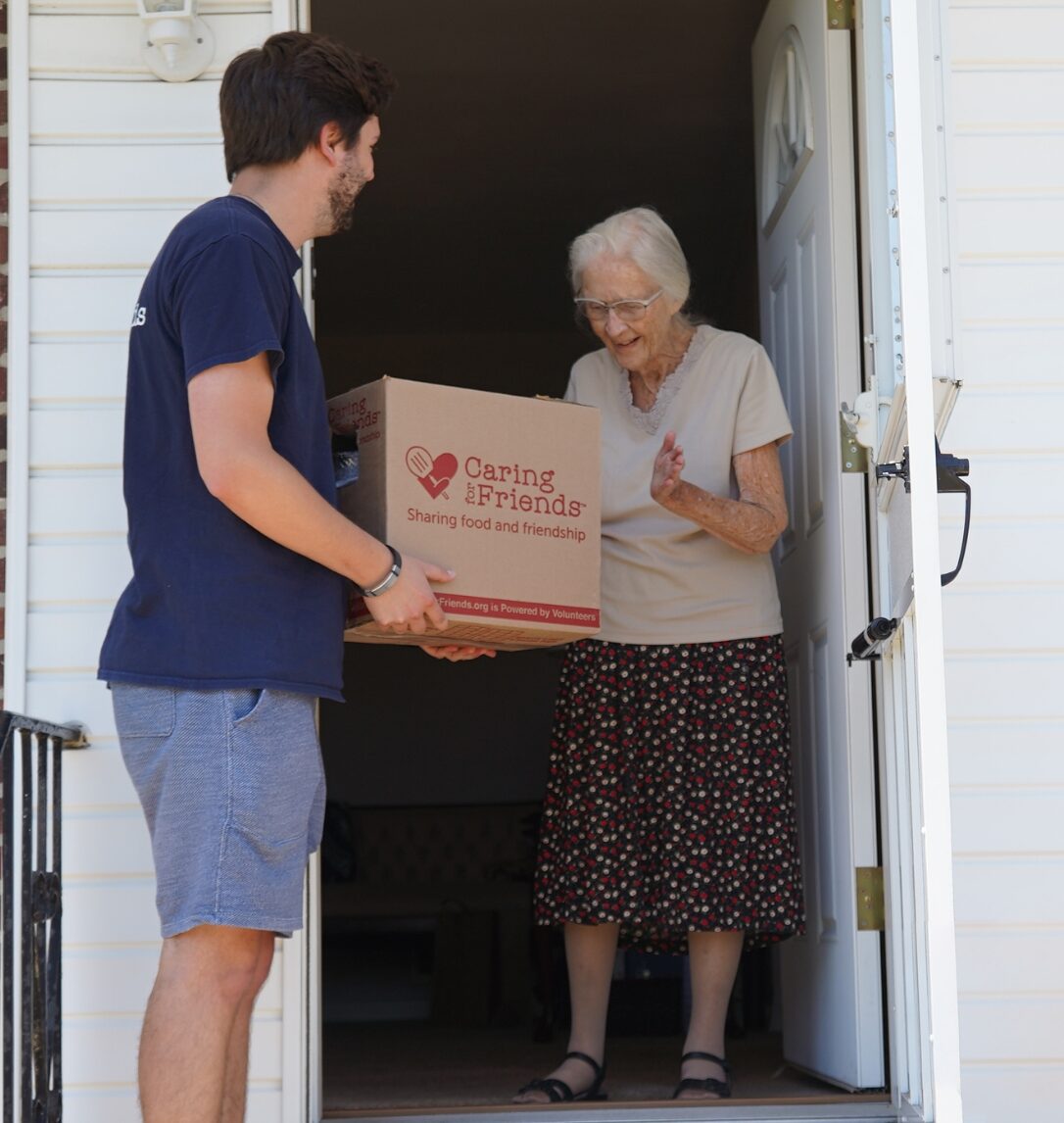 Meals for Homebound Clients
At the core of what we do, volunteers make weekly home visits to deliver meals and spend time with seniors, veterans, people with disabilities, and other isolated homebound friends.
Learn More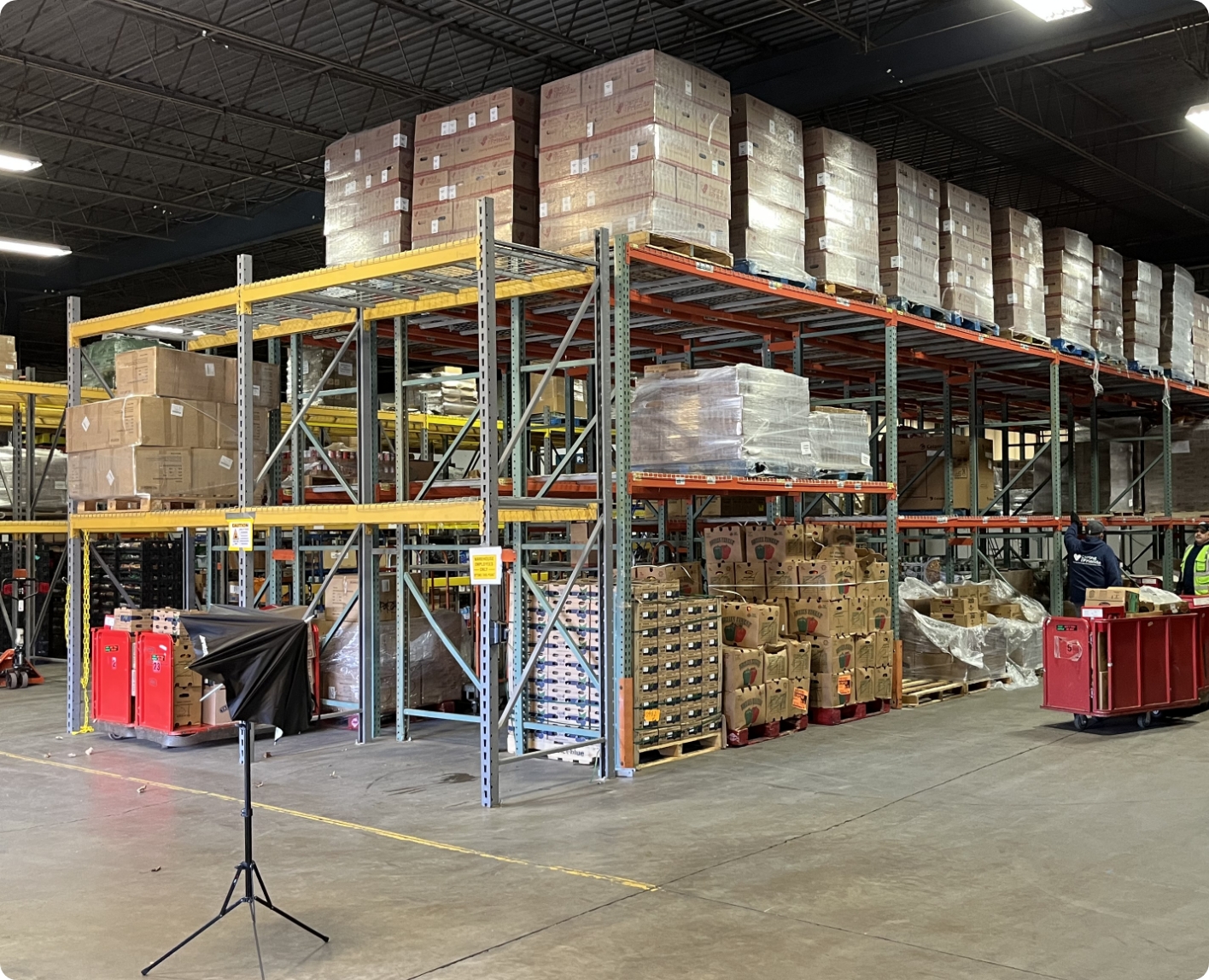 Food Bank
We receive thousands of pounds of food from our generous donors and partners, as well as through food drives. The shelf-stable, fresh food, and ready-to-heat meals are shared with food pantries, shelters, places of worship, and other organizations in underserved communities. We make sure nothing goes to waste while staying true to our mission.
Learn More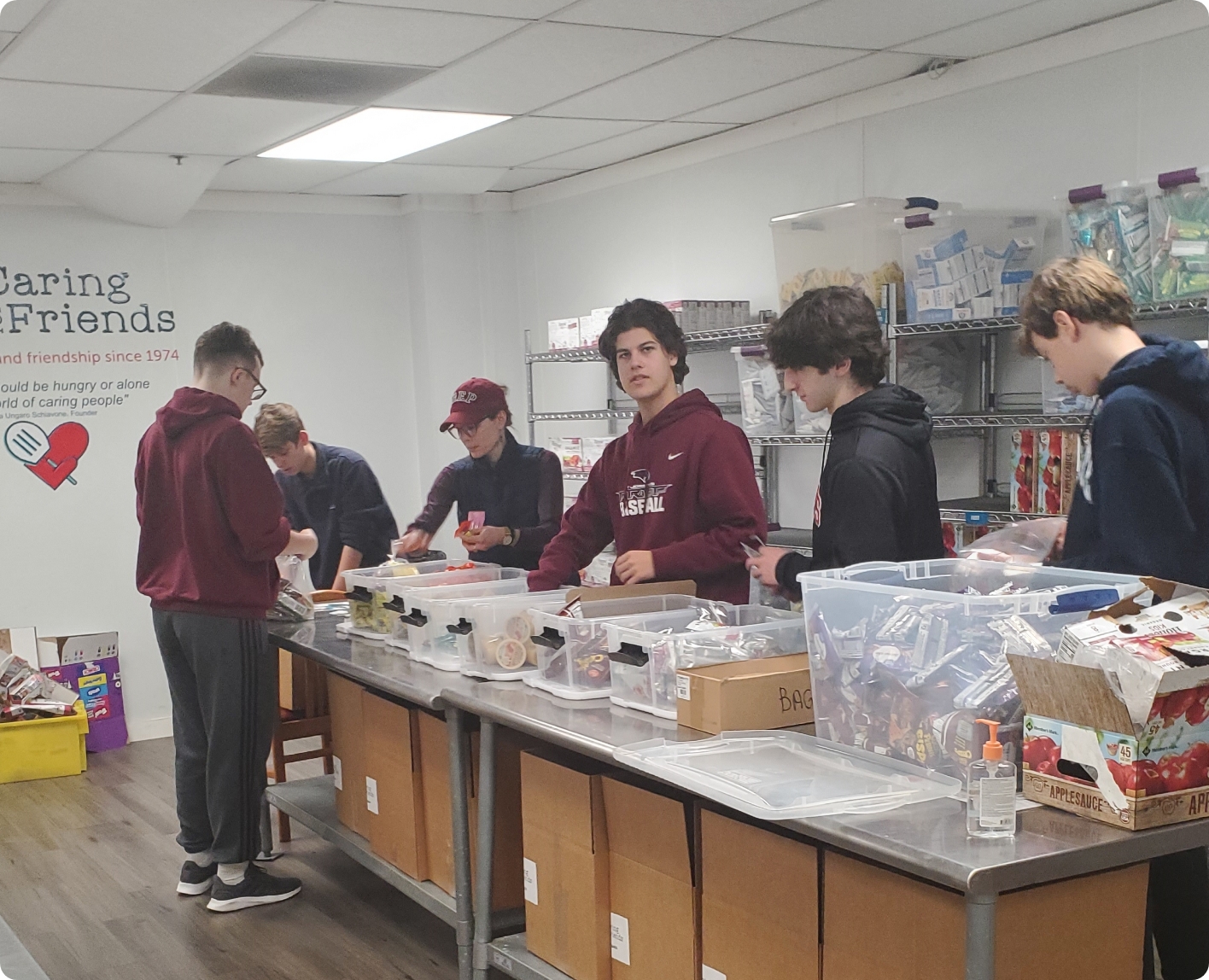 Food for Those Facing Homelessness
Meals, such as sandwiches and soups, and snack bags are prepared by individual or group volunteers in our warehouse or at their location and distributed to people living on the streets and in shelters.
Learn More
Donate
For every $1 you donate, we can provide at least one meal. Learn about all the ways you can help others.
Volunteer
Caring for Friends has a variety of volunteer opportunities for individuals and groups of all sizes and ages.
Find Food
If you or someone you know is in need of food or friendship, we want to help.