Corporate Partnerships
By becoming a caring corporate partner you help us meet our mission, and we help you meet your company's goals.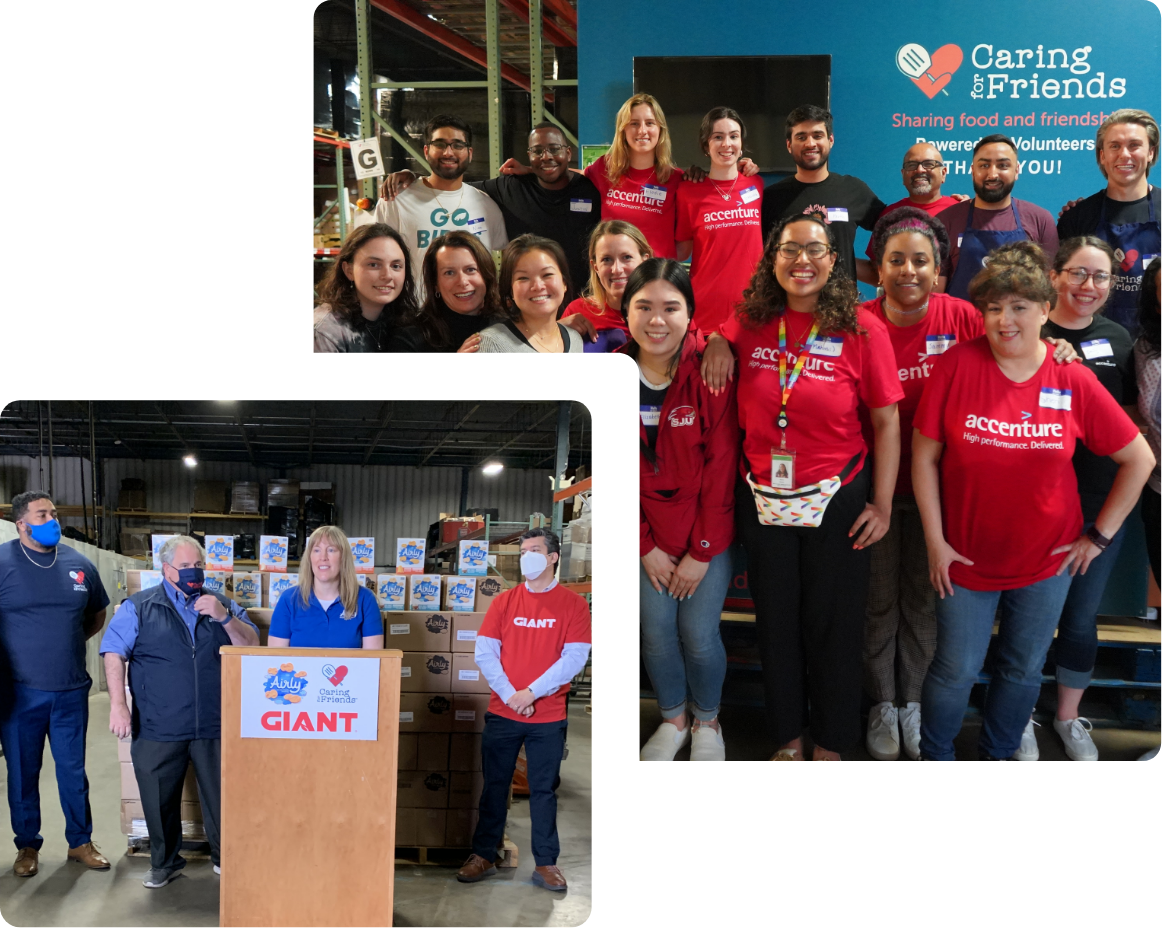 Join Our Fight Against
Hunger and Loneliness
If your company is looking for a team-building opportunity to meet its corporate social responsibility goals, engage your employee resource group (ERG), or just have fun while giving back to the community, sign up for a shift by emailing us.
We are also offering a NEW off-site packing experience, The Caring Bag Experience, where we bring volunteering to you. Visit our group volunteering page to learn more about all the engaging volunteer opportunities we have to offer your company.
Explore Opportunities
Become a Caring Corporate Partner
Our caring corporate partners support us in many ways! By donating money, time, or talent, you and your team can support our programs onsite or at your location. In-kind support of donated goods or services is also highly appreciated.
Become a Corporate Partner
United Way Campaign
If your company gives to the United Way, you can designate Caring for Friends to receive the funds through its Donor Choice Program. Simply use code 641.
Dollars for Doers
Ask your company if they have a volunteer program that allows you to earn dollars for doing good!
Matching Gifts
Double your impact! Many corporations match employee contributions. Ask your company if they offer a matching gifts program.
Thank You to Our Generous Partners
Sponsorship Opportunities
Sponsor a Freezer
We store meals in freezers throughout Philadelphia and the surrounding area. Your group can make a meaningful difference by sponsoring a freezer.
Sponsor a Vehicle
We transport food and supplies throughout Philadelphia and the surrounding area. Your group can sponsor a vehicle to help facilitate getting food to those who need it.