Why We're Unique
Caring for Friends is the most comprehensive free senior meals delivery program and one of the largest food banks in Greater Philadelphia.
Philadelphia is the "poorest" of the largest U.S. cities, with 23.3 percent of residents living in poverty
1 in 4
adults 65+ are
considered to be
socially isolated
The Power of Friendship
Caring for Friends was founded on the premise that no one should be hungry or alone in a world of caring people.
Many know the physical and mental toll that hunger has on people. But most don't know that loneliness can increase the chance of dementia, depression and heart disease.
To fight both, we deliver food + friendship to seniors, veterans, and those with disabilities by bringing a week's worth of meals and visiting with our clients. We also make monthly calls to check in and see how clients are doing.
In our caring kitchen, we make sandwiches, soups, and snack bags for people facing homelessness. Included is a "caring card" with an inspirational message, handed out by volunteers to those living on the streets, and in shelters.
Don't just take our word for it. Hear our clients' stories.
Read Client Stories
Loneliness leads to higher instances of dementia, heart disease, and depression, among other ailments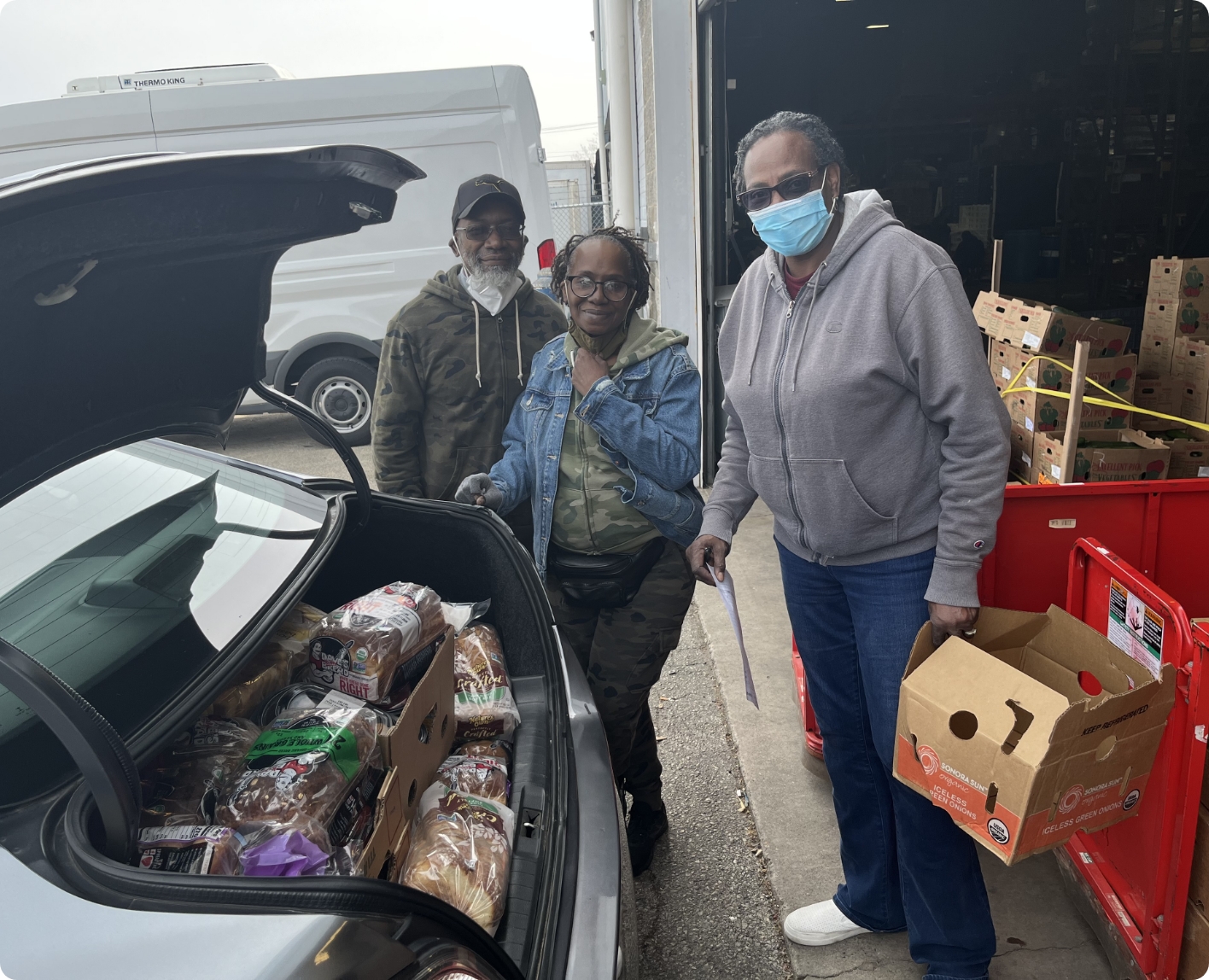 The Answer Is "Yes"
If you need food, we make it easy – we know that being hungry is tiring enough.
There is no charge, time limit, or age requirement for our services. Caring for Friends will extend services to anyone who isn't able to purchase food. While the majority of our clients are seniors, nearly 25% are individuals under the age of 60 who are homebound due to disabilities or illness.
Sign Up to Deliver Food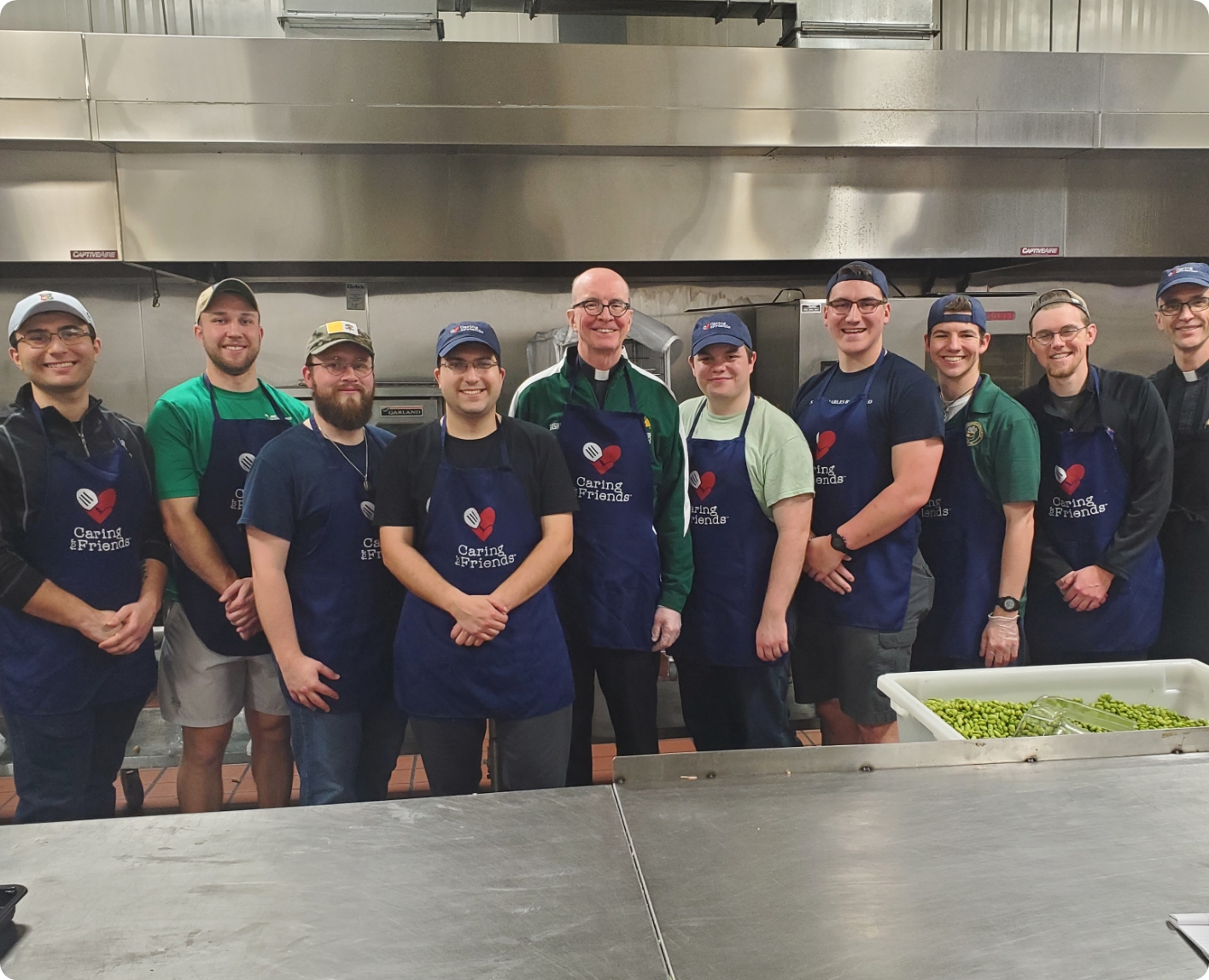 Help Us Make a Difference
If you have food to give, we're open six days a week, except for a few major holidays.
We offer plenty of volunteer opportunities in our warehouse, in the community, or off-site for individuals and groups, and kids as young as 8.
Additionally, we can bring volunteering to you with personalized off-site experiences for your group.
Explore Volunteer Opportunities