Volunteer as a Group
Caring for Friends welcomes groups of all sizes, ages, and abilities at our site or yours.
Volunteer As A Group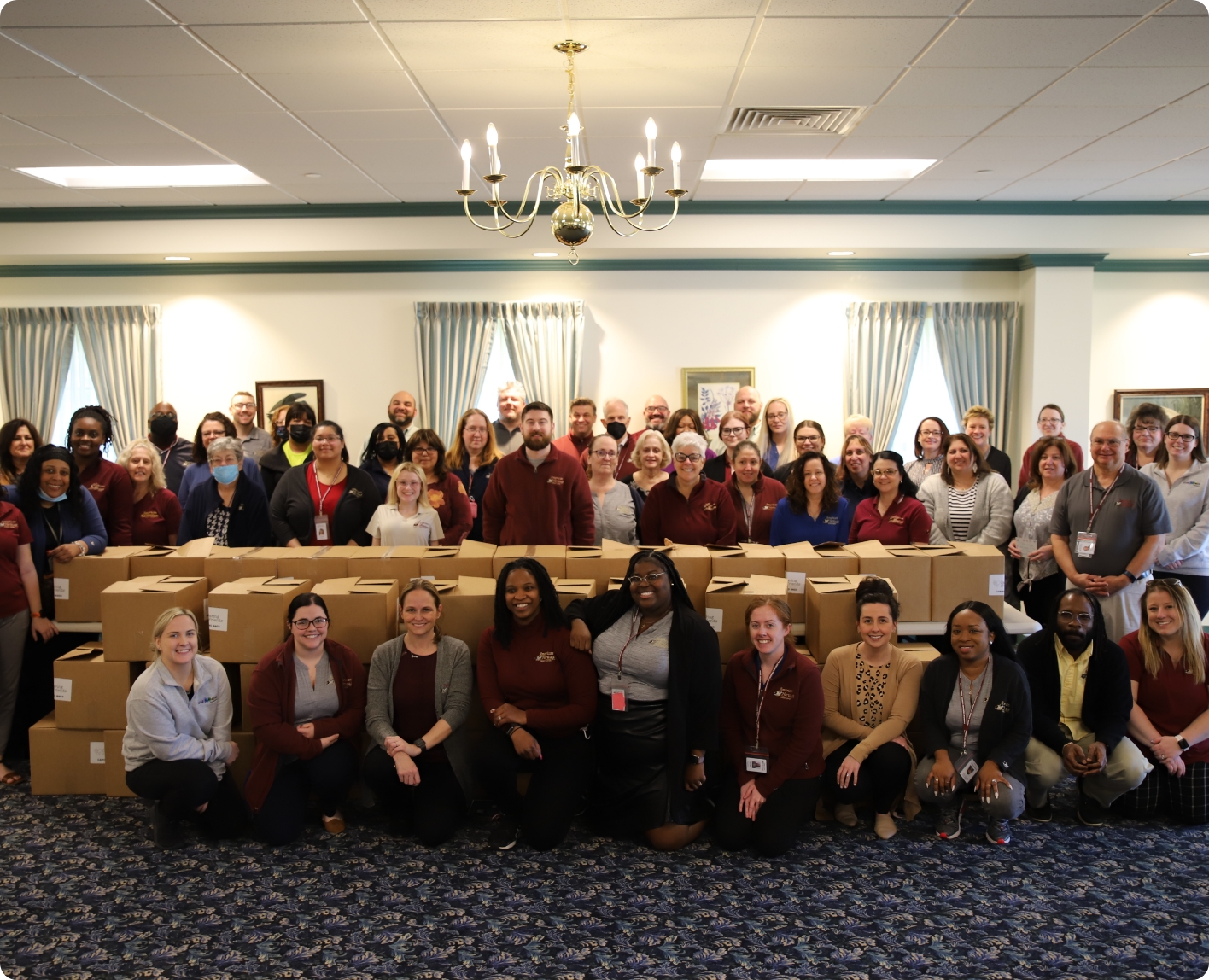 At Our Location or Yours!
Caring for Friends works with many community organizations such as schools, churches, synagogues, and other groups, including clubs, scouts, sororities, and fraternities – as well as companies – to provide a team-building opportunity that's fun for everyone. Give back to the community and feel good doing it!
Group Volunteering Opportunities
Groups can provide monetary, food, and in-kind donations, like office furniture or company-related goods and services, to support our mission. We offer on-site and remote group volunteering opportunities.