"No one should be hungry or alone in a world of caring people"
Rita Ungaro-Schiavone
Where Caring for Friends Comes In
It all started with Rita Ungaro-Schiavone's idea of providing food and friendship.
Rita Ungaro-Schiavone started Aid for Friends in her home in 1974. Rita, who began a food program at the Archdiocese, encountered many neighbors in need and was determined that no one be hungry or alone in a world of caring people. While volunteering at the YWCA, she saw a need for food AND friendship and began delivering homecooked meals to homebound people.
Fifty years and one name change later, Caring for Friends has expanded to a network of 10,000 volunteers & 200 food pantries providing food and friendship in 5 counties.
Key Milestones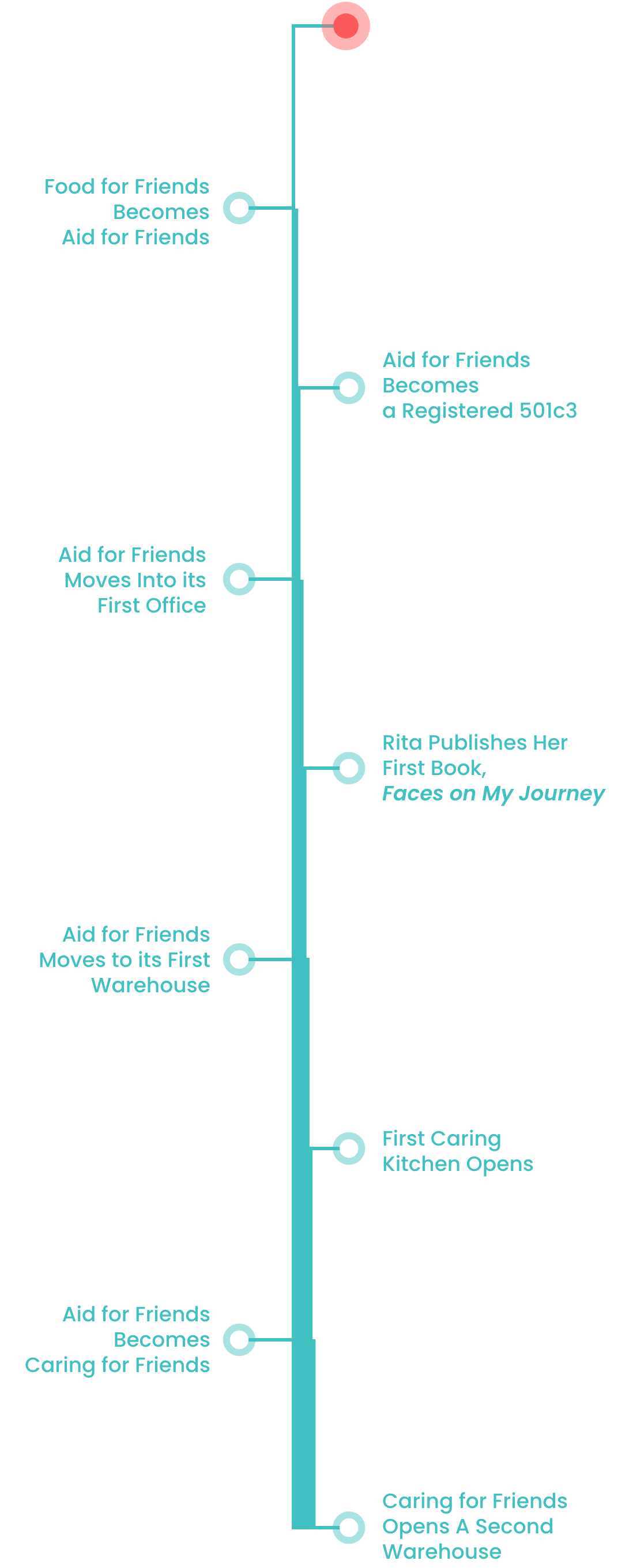 Donate
For every $1 you donate, we can provide at least one meal. Learn about all the ways you can help others.
Volunteer
Caring for Friends has a variety of volunteer opportunities for individuals and groups of all sizes and ages.
Find Food
If you or someone you know is in need of food or friendship, we want to help.