Caring Community Partners
Learn about our partner sites, as well as how to become a caring community partner yourself!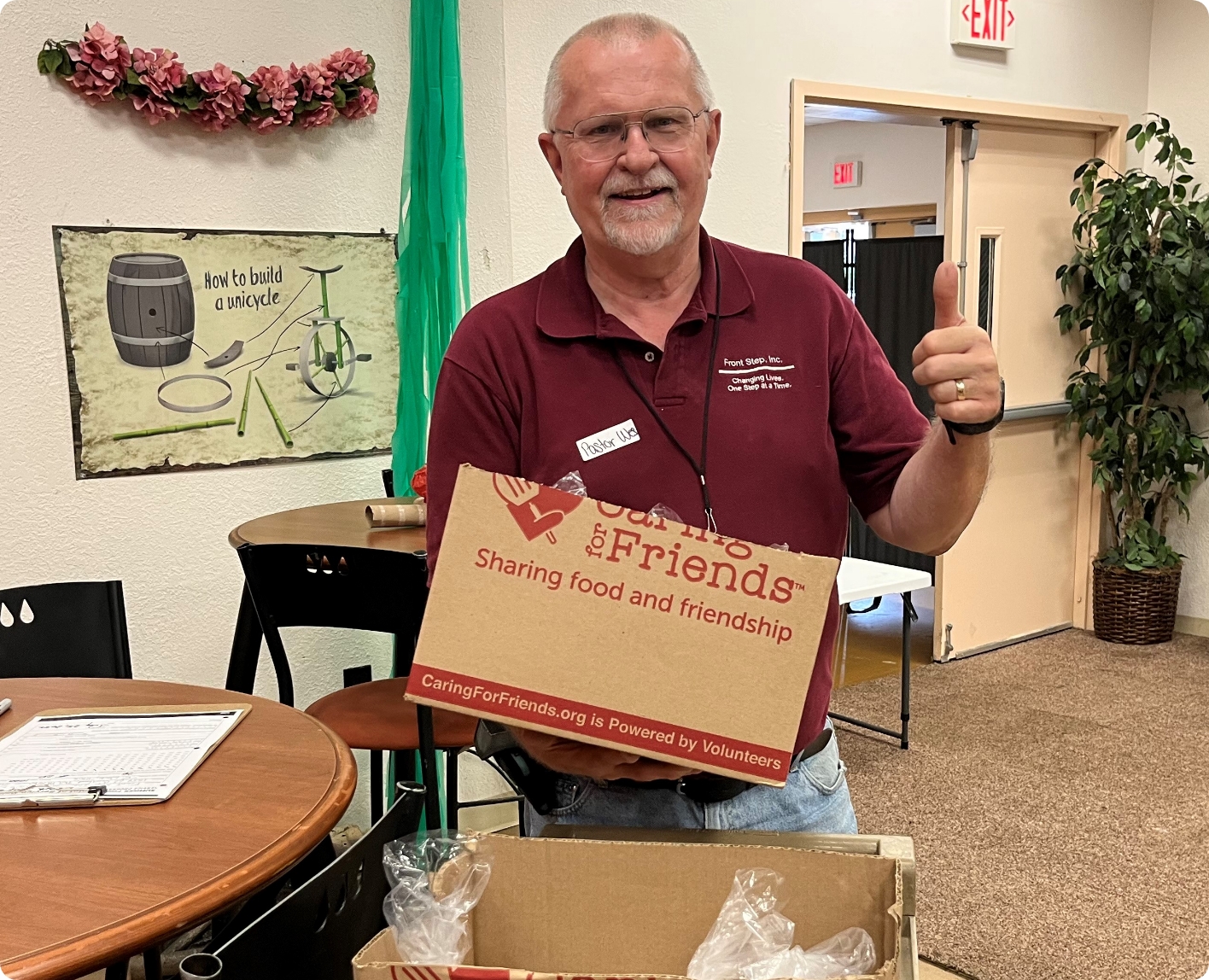 Become a Caring Community Partner
Caring community partners usually pick up fresh and packaged food from our warehouse once a week and distribute it to families and individuals in underserved areas. This helps provide food regularly that those in need can count on, especially during tougher times when issues like inflation or shortages can create a challenge.
Now, with a second warehouse in Delaware County, we can better serve our western partners – and welcome the opportunity to work with new ones – to help those in need of food and friendship.
Caring for Friends also works with schools, federal, state, and city groups, among others to help supply food for events, emergencies, or other one-time programs.
Become a Community Partner
Meal Collection Site Locations
We have freezer sites in every county for meal drop-off. Search below by location and be sure to call to confirm hours.