Meals for Homebound Client Friends
Learn more about how you can bring food and friendship to your neighbors.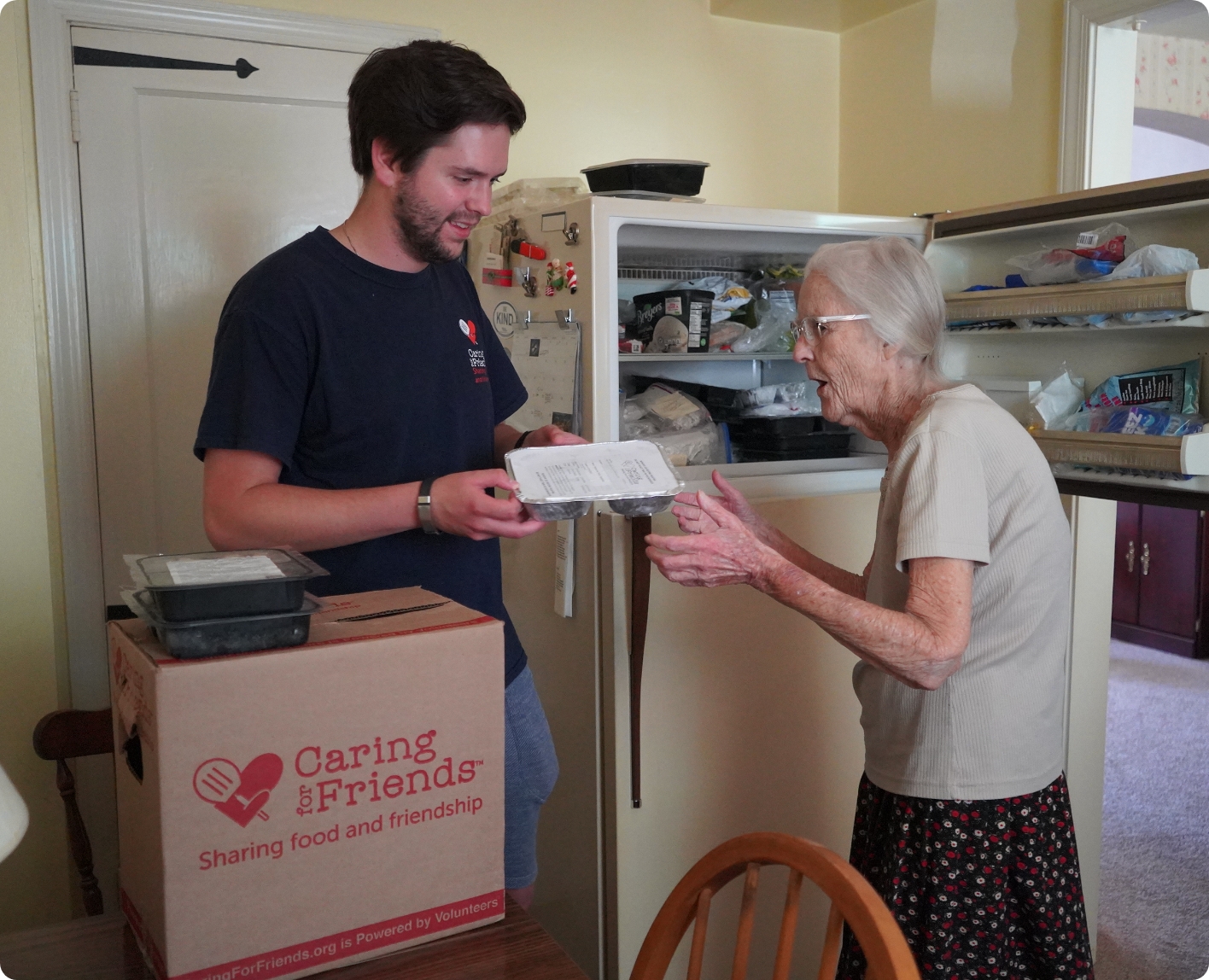 Bring Food and Friendship to Those Who Need It Most
We launched almost 50 years ago with one program: volunteer visitors bringing meals to – and visiting with – homebound seniors, veterans, people with disabilities, and other isolated homebound friends.
Since then, we've expanded our services, as well as our flagship program, to serve thousands of homebound friends thanks to the generous time of our volunteers who make meals and/or deliver meals.
We also make meals for client friends with the help of volunteers in our commercial kitchen in Northeast Philadelphia.
"I'm 88 and I look great, but I'm not. I have 5 or so different ailments — who has the energy to go out and fix a meal? I cry thinking about it."
Patricia McGrath, Client Friend
We Are Able to Provide Thousands of
Nutritious and Delicious Meals.
Thanks to Our Donors!
Host a Food Drive
You or your group can collect non-perishable food that can be used for cooking meals or for our snack bags.
Individual Donations
Anyone can make a donation whether it be monetary, food, or in-kind, and we stretch your dollars further.
Corporate Donations
Corporations can give money, food, time — or all three! Learn how you can help us provide food and friendship.
"Volunteering with Caring for Friends gave me an appreciation for how very important this work is."
Maureen Anastasi, Volunteer